Are you looking for a Englewood party Limo?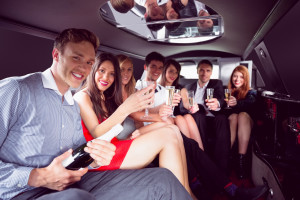 When you have a party or special event, an Englewood party limo can help you arrive in style and comfort. West Florida Limo offers a full range of updated limousines for corporate charters, sporting events, concerts, proms, weddings, and other party rentals. Learn more about our lineup of Englewood party limo rentals.
Why drive yourself and worry about finding a place to park, or getting home safely after a long and eventful party? Our party limo can be the perfect, cost-effective way to get your group to the party and home from the party.
Our limo chauffeur will drive you to the front door so you can skip the line and arrive in style.
Choose West Florida Limo for your Englewood Party Limo
When you are going to the trouble of renting a party limo, you want everything to be perfect. You want a party limo with dark tinted window that protect your privacy, an updated sound system and media player inside so you can have fun with your friends, an ice bucket to keep beverages chilled, and plush black leather interior. We stock a full range for rental limousine cars with all of these amenities, and more.
We guarantee that our limousine rentals are:
Immaculately maintained
Perfect for groups
2011 or newer
Since we have limousine rentals for up to 16 people, we can accommodate your party. We only hire limo drivers who are discreet, professional, and courteous. You will enjoy white glove service with courteous on-time pickup, safe driving at all times, and door to door pickup and drop-off on your schedule.
When it comes to renting an Englewood party limo, go with a name that has been trusted for more than 20 years of limousine rental.
Chose West Florida Limo. Contact us today at 941-923-4100