Sporting Events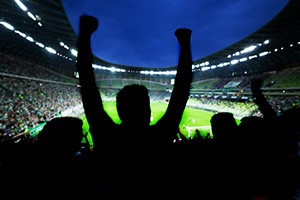 Everyone loves to go to a baseball or football game. From hot dogs to baseball hats and even foam fingers will always get you in the mood for a great game. But that could all change in the blink of an eye. When we think about parking or transportation, we think of headaches. Having to remember what row you parked in will always fail when you are excited to see your favorite team play. And what is worse than that is having to pay extra money for parking! Here at West Florida Limousines of Sarasota, we provide luxury services for every occasion. Don't pay expensive prices for taxi cabs that smell like cigarettes. Relax and prepare yourself for the sporting events.
Whether you have a group of people or just a few friends, all of our fleet options are available for service. When you think of a limousine service you think of an expensive, over the top, transportation service. We are just the opposite. All of our vehicles are completely affordable so that every person is able to afford a luxury vehicle at a lower rate. Our chauffeurs will drive you to your arena or designated playing field. Once all sporting events are finished, you will be greeted by your chauffeur on time, every time. You do not have to follow the crowds of people searching for your vehicle. Our chauffeurs will be on the premises at the specified time. Then you can go straight from the sporting events to a relaxing comfortable seat.
We love to hear about the experience you had at your sporting events while we drive you to your destination. Knowing that we relieved your stress makes our job that much better. When you look at all your options, there's no way I would pass the opportunity of a chauffeur. For being a luxury limousine company in Sarasota, we have options that can adjust to any budget.