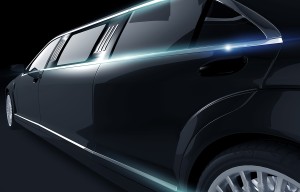 Corporate Limo for Sarasota, Bradenton, Longboat, Siesta Key, Englewood & Surrounding Areas
When securing a Longboat corporate limo, there are likely some very important keys you should expect. First, you will want a choice of vehicles that are clean, detailed, and impressive. Secondly, you want to be assured your limousine will be on time. Finally, you want a driver who is professional in every aspect of his dress and conduct. At West Florida Limo, we've got you covered in these critical areas and more.
When you hire your corporate limo from West Florida Limo, you have a wide selection of vehicles to meet your specific needs. We offer traditional Lincoln stretch limousines, but we have wide choice of other vehicles in our livery as well. Select from H2 Hummer limousines, a Cadillac or Ford Escalade limousine. If you have a large group, choose from one of our luxury mini-coaches, loaded with amenities and room for up to 37 passengers. If you would like something smaller and more discreet, select from our array of luxury sedans. Each of our vehicles is meticulously clean.
West Florida Limo has built our reputation for on time service. We conduct a great deal of corporate business, including airport and cruise transportation where timing is critical. You can count on us to be where and when you need us to be. You can also count on our professionally trained drivers to be well-groomed and courteous.
Not only do we provide Longboat corporate limo service, but we also serve:
Siesta Key
Sarasota
Bradenton
Our corporate limo service is delivered on the highest level of professionalism. Our clients have learned to count on us for attentive and discreet service. We invite you to learn more. Contact West Florida Limo services and let's discuss your needs. We are certain to have an appropriate limousine to meet them. We look forward to talking with you.
See why so many people in Sarasota, Bradenton, Longboat, Siesta Key, Englewood & surrounding areas
choose West Florida Limo for their corporate limo.
Contact us today to reserve your corporate limo.