PIE St Pete – Clearwater Airport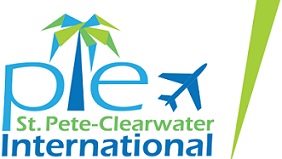 Click picture above for flight information.
Everything in life has a meaning and this airport is no different. The St Pete – Clearwater Airport has a strong history bond that will never be forgotten. This well known airport was built after the attack on Pearl Harbor for a flight training camp. There is an exhibit on-site that honors the airport's time in history. As the years went on, so did the reconstruction of the St Pete – Clearwater Airport. As the facility continued to expand in size, the world was beginning to hear about this historical airport. As memorable as the St Pete – Clearwater Airport is, they are also known for being the largest and busiest Coast Guard Air Station in the world. Yes we said the world. There have been recordings of over thousands of rescues and escorts and more from this amazing Air Station. The history behind this airport is very fascinating. There are even celebrations that still take place today. Those celebrations honor the people who have served our country that were based on these grounds.
Living near the St Pete – Clearwater Airport will always have advantages and disadvantages. As part of the Noise Abatement Program, there are certain rules that must be followed. All air crafts must follow certain guidelines that we established regarding noises. Noises from air crafts can be a disturbance, especially if it is after hours. Not only are there rules and regulations regarding fly times, but there are also policies that protect the rights of the communities surrounding the St Pete – Clearwater Airport. This assigned task force was created to protect all parties that are involved with the noise disturbances. As a result, there can be resolution within the town. If there was no monitoring of these complaints, nothing would be resolved. This is a benefit for the communities around the area.
This large airport is known for being located in a well known area of Florida. With the millions of people that fly out of and land here, there will always be the need for information centers. The tourist guide centers are great for providing the information needing to find your way around the area. From hotel recommendations to restaurant reviews, you know that you and your family will be guided in the right direction. As part of this facility, you will also be provided with car rental information. There are multiple rental car companies that can accommodate your travelling needs. However, some people prefer to have private luxury vehicles waiting for them when their plane lands. This is where our luxury company steps in. Not everyone is wanting to drive in a rental car. With the responsibilities you have, some people are nervous to drive one. With our airport services, there is no reason to worry. You do not have to stress about cleaning the car or worry about spilling something. Our chauffeurs will take care of everything. From SUV's to sedans, you and your family can load all the luggage right on the spot.
From tracking flight information to waiting for planes to land, this airport is full of excitement. Reading all the history that is behind this facility makes you appreciate having the St Pete – Clearwater Airport a part of history. By providing safe travels to all passengers that fly through the St Pete – Clearwater Airport, it is no wonder why they are recognized so largely. So be sure to stop in and look around the scenic view of our facility.