Are you looking for a Longboat Limo Rental?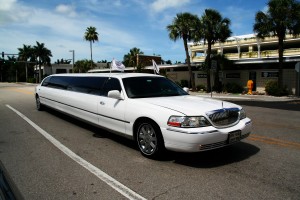 Did you know that West Florida Limo has a full fleet of state-of-the-art longboat limo rental cars? We strive to deliver only the best in limousine rentals for cars, and hire only professional longboat limo rental drivers for the safety and comfort of our clients.
West Florida Limo has more than 20 years of experience in the limousine rental industry. We even been rated as top Longboat Limo Rental by people just like you.
A limo rental can be the perfect way to arrive in style to wherever you are going, especially a crowded party. Why worry about the traffic or finding parking at an event when you can sit back, relax, and connect with friends in the privacy, comfort, and security of our limousine? You can get dropped off right at the door to your special event, so you will not worry about being late, finding parking, or having a long walk to the door.
Choose West Florida Limo for your Longboat Limo Rental
Our limos are the best way to get everyone to the event, since these cars can accommodate up to 16 individuals.
Our chauffeurs take your comfort and experience seriously, and are always on time.
With more than 20 years of experience, here is what you will get with your limousine:
Door to door white glove service
2011 or newer limousine
Luxury vehicles
We also provide limousine rides to the airport, limo transfers, special events and parties, and much much more. We may be the perfect solution to your transportation needs. You can count on West Florida Limo for stylish, secure, and on-time transportation anywhere you need to go.
If you are considering a Longboat Limo Rental,
contact West Florida Limo today at 941-923-4100