Looking for a Sarasota Airport Limo?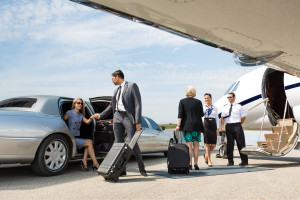 So you are flying into Florida and you need a ride from the airport.
What better way to travel than in comfort and style with a
Sarasota airport limo?
At West Florida Limo, we offer hassle-free trips to and from a number of Florida airports.
With our limos, you do not have to put up with the stress of dealing with airport and/or city traffic. One of our experienced chauffeurs will make sure that you get where you need to be safely and as quickly as possible.
Our limousines are cleaned after every trip, and we guarantee cleanliness and professionalism.
We have a dedicated fleet of Sarasota Airport Limos.
We also offer town cars and other vehicles which can take you to:
SRQ Sarasota Airport
TPA Tampa Airport
MCO Orlando Airport
MIA Miami Airport
Your satisfaction is paramount. We promise that each of our chauffeurs will be impeccably dressed, polite, and helpful. In addition, each of our limousines and chauffeurs exude a presence of professionalism and success. Your limo experience ensures that people's heads will turn..
So why not opt for some VIP treatment. Whether you are coming to Florida for business or pleasure, you should let a West Florida limo start it off right.
Reserve one of our Sarasota Airport Limos.
Contact West Florida Limo today at 941-923-4100